MIGHTY EAGLES
OUR PEOPLE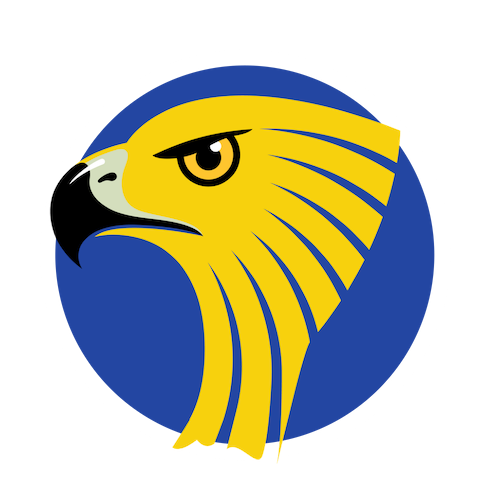 Welcome to
the mighty eagles
Since 1989, the Edgewater Woodvale Eagles have been kicking goals for their local community. All of our committee, coaches and players participate for the passion of the sport and the passion for the footy club. We  are a vibrant and passionate community and enjoy a welcoming, family orientated community 'grass roots' footy club culture. We pride ourselves on the ethos of fair play, integrity, equality, sportsmanship, and the fun of the game. 
As the countdown starts to the football season, the Auskick season kicks off for the younger girls and boys aged 5 or turning 5. 
The Edgewater Woodvale Eagles AFL Auskick program is the perfect way to introduce children aged between 5-12 years to the skills of the game of Australian football. Our program is based on a weekly coaching program that focuses on teaching the skills of the game through appropriately modified activities and rules. The emphasis is on providing a fun and safe environment for both kids and parents.
About EWJFC NAB AFL Auskick
The 3 core elements of the Edgewater Woodvale Eagles AFL Auskick program that make the program successful are:
Fun & Safe – our program has been devised to match appropriate skill development drills and exercises with the participant's abilities and needs. Your child will participate with children of similar age and the program has been devised to cater for children of all skill levels. The emphasis is on fun activities conducted in a safe environment.
For kids and parents – both kids and parents play a fundamental role in the success of the Edgewater Woodvale AFL Auskick program. The program assists boys and girls to improve their sporting skills and it promotes a wide range of physical activities and good sporting behaviour. 
It also assists volunteers (mainly parents) to share in the experience of developing the skills of the children at our AFL Auskick clinics.
Managed by the community – the community underpins and drives the success of the Edgewater Woodvale Eagles program. Not only does our local community provide the participants, but it also provides the co-ordinators, coaches and volunteer helpers who are pivotal to the success of our AFL Auskick program. Parental involvement is paramount to the success of our program and are encouraged to join in by assisting with the activities and drills. Our Auskick Coordinators,  Coaches and Assistant Coaches need parental help to ensure all children can participate to the fullest extent possible. Sessions run for an hour-and- a-half. It is also great fun and very satisfying for parents to be involved in their child's sporting activities.
No football experience for the children or parents is necessary. The children are taught the basic skills of kicking, handballing, marking and bouncing in a safe and friendly environment where they participate in a number of activities and football drills.
To register, go to www.play.afl/auskick.com.au and follow the simple registration and payment process.
For any enquiries, you can contact Trent or Zoe:
Trent Hancock– EWJFC Auskick Co-ordinator – 
Zoe Hancock – EWJFC Auskick Coordinator – 0467-097-115
WELCOME TO AUSKICK FOR 2019
REGISTER NOW FOR THE AUSKICK 2019 SEASON
We welcome you back to our great club for Season 2019. Auskick has been a great success over the past years and this year we hope to keep improving our program based on how we have seen our kids developing, through parent involvement and continual feedback.
The Auskick program is designed to support kids entry into the AFL game and football community. We want 2019 to focus on developing our kids:
Teamwork and being part of a team
Core football skills
Participation in training and games
For Yr 2's – prepare them for the Yr3 modified rules competition
To register, please log onto NAB Auskick website using your email address as username at: www.AFLauskick.com.au or go to the ewjfc.football  and click the Registration Tab for more information on the registration process including important info on kidsport applications. Can you please complete your online registration ASAP as we are now forming teams for the season.
Addition information:
Allocation day- Early in April where we will communicate the teams to you and ask for Coaches and Managers to volunteer. If you are keen to coach and have any questions please contact our Auskick coordinators Zoe and Trent Hancock.
Auskick is always played at Emerald Park, Edgewater on a Saturday
First game of season will be 27 April 2019  (Total of 14 rounds with a break for June School Holidays)
Auskick starts at 9.15am.
Kids are strongly encouraged to wear EWJFC socks and shorts, available from our uniform co-ordinator Katherine Sublet.
Football boots are also encouraged – there is a boot swap bin available whereby you can buy a pair for $10 or swap a pair for free.
Auskick Gala Day will be (TBA)
International Round is (TBA), Sock it to Sarcoma! Round is TBA.
Note the change to 2019 Auskick program – Year 3 players are now part of the Mods Footy program and have a separate registration site. We are working on the transition program for these players and more information will be shared with you by the Mods program. Please see www.ewjfc.asn.au for more information.
We are really keen to get you involved in your club and find great success through Footy in 2019! If you have any questions please feel free to contact our Auskick co-ordinator.